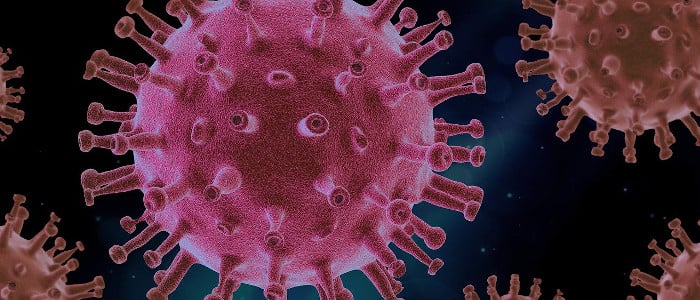 ---
Are You Ready?
CQC's new strategy and how they are adapting their inspection process in response to the pandemic.
---
CQC is the independent regulator tasked with ensuring health and care services are safe, effective, compassionate and provide high quality care. Their new five year strategy is out for consultation and will be published in Spring 2021. The strategy was coming anyway, but the pandemic has accelerated the pace of change in care provision and has had a significant effect on the way CQC is considering it will regulate in future. So what's changing? CQC's new strategy has four themes. Underpinning them all is a commitment to Equality and Human Rights.
People and communities
CQC recognises their regulatory approach has not always helped them listen to and act on seldom heard voices. Their new approach however will support a wide range of people to be heard. CQC will proactively respond to individual comments, improve digital access, speak with people in different forums and work with partners. This is so all people receiving care are consulted, including those with protected characteristics under the Equality Act 2010. Ratings will be influenced by what people say is important to them.
CQC focus will also be on effective transitions. Care providers will be held to account for their part in ensuring people's experience is seamless when they move between services. It will be unacceptable for services not to work in this way in future.
What does this mean for care providers?
Good and Outstanding rated services already have a strong culture of consultation, where improvements in care provision can be linked directly back to what people say is important to them. From now on this will be more important than ever. Demonstrating to CQC that the views of each and every person have been sought and acted on and that this has led to better quality care will be an important part of preparing for future assessment. Providers should also consider their partnership working during care transitions and record what they have done to improve people's experience.
Smarter Regulation
CQC has found that it's 'Emergency Support Framework' and 'Transitional Regulatory Approach' during the pandemic has shaped their thinking about crossing the threshold of services. They are planning to carry out site visits in response to risk and when there are concerns rather than at set intervals.
New digital advances mean that much evidence can now be examined without site visits. CQC also plans to consider intelligence from partners, care providers' own self-assurance and prioritise people's views. Comprehensive on site inspection will give way to assessments that are more focused on specific areas. Historically, ratings could not be changed unless a site visit had taken place. Ratings will now change in response to information that is received in different ways.
What does this mean for care providers?
Although Good and Outstanding rated services have always had robust quality assurance systems, providers should now look carefully at the way they assure themselves of the safety and quality of care they provide. The results of their own quality assurance systems will be a huge part of what is assessed in future. Recording positive outcomes for people as a result of action taken following consultation should be a priority. CQC will be relying on this evidence more than ever to make a decision about ratings.
Safety through learning
CQC plan to more clearly define what is meant by safety to support them to make their assessments. Services should have open and honest cultures where risks to safety are explored, positive risk embraced and improvements based on continuous learning. CQC will assess how people receiving care will be supported to understand and contribute to the way their risks are managed so that they receive care in partnership with services.
What does this mean for care providers?
It is important to review the way risk is managed alongside people, who should be supported to understand the risks involved in the way they choose to live their lives. Accessible information should be provided when relevant. Staff should be offered training opportunities around safety that support their individual learning needs. The safety culture of the service should be reviewed with an emphasis on looking at when things go wrong, not only within the service but in the wider community so that lessons can be learned. Services should be open about how their approach could be improved in future.
Accelerating Improvement
CQC want to strengthen their position as a driver for improvement and to support improvement wherever they can, particularly where there is identified risk. They will challenge inequalities in access to care services and expect care providers to do their bit to reduce the risk of this in their own services. CQC will be establishing coalitions which will work to improve services and they will become involved in benchmarking and analysing data. Innovation will be encouraged and supported.
What does this mean for care providers?
CQC are committed to supporting services to decide for themselves the best way to improve. It is a great idea to take responsibility for improvement now and be proactive, researching best practice models and national guidance in relation to excellence in care provision. There are innovative technologies emerging all the time and this is an exciting time to explore what they can offer. Technology and innovation have the power to transform the quality of data and therefore care provider's ability to demonstrate the specifics about the quality care they provide.
---

Summary
The strong message that comes with CQC's new strategy and response to the pandemic is: Take responsibility for excellence in your own service. Develop the effectiveness of your quality assurance system to demonstrate how this has led to improvements in people's quality of life. Be proactive. Most importantly, keep asking the question, "Am I listening to what people say is important to them? What am I doing about it?"